Social Events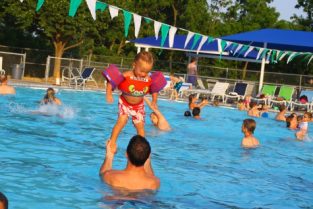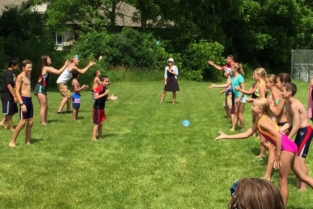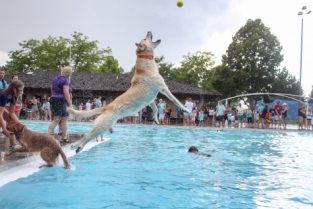 2023 SOCIAL EVENTS
We have a fun-filled summer planned here at Seminole Pool with various events for all ages! For the latest updates, follow our social media channels, check out the calendar for the week in the breezeway when you walk in the pool, or keep an eye on this page for updates throughout the season.
ALL SUMMER LONG
MUSIC FRIDAYS // Every Friday*, June 2 – September 1 // 4:00 – 7:00 pm
Dance your way into the weekend with Friday nights at the pool this summer! We'll play music of all kinds each week and we hear that if you bribe the guards, you can submit your own song requests. (We're just kidding about the bribing thing… let's keep things above board, people!)
*No music on June 23 & July 21 due to home swim/dive meets
HAPPY HOUR & POPSICLES // Thursdays: June 22, July 27, August 31 // 6:30 – 8:30 pm
Who likes free beer and popsicles*? (Don't worry, you can have them separately.) Stop by for our monthly happy hours and enjoy cold treats on us! *While supplies last.
FAMILY FLOAT // Every Sunday // 10:00 am – 12:00 pm
This one is the inflatable's time to shine so be sure to bring your pool noodles and tubes along with you!
JUNE
FAMILY FUN DAY // Saturday, June 10 // 12:00 – 4:00 pm
What better way to kick off summer than at the pool with friends? We'll have activities and contests for kids of all ages, as well as some tasty treats, so be sure to join us for this one.
ROOT BEER FLOAT NIGHT // Sunday, June 25 // 3:00 – 5:00 pm
Come cool off with perhaps the best combination ever invented, ice cream and soda!
JULY
HAWAIIAN NIGHT // Friday, July 14 // 4:00 – 7:00 pm (During Music Friday)
Join us for music, Hawaiian leis, and the Kona Ice truck! Aloha!
GLOW NIGHT // Wednesday, July 19 // 7:30 pm – 10:00 pm
This is a super fun, fundraising event open to kids age 10 and up (Seminole Members only). The cost is $10 per child or $15.00 per family (cash only please). Kids will receive a glow item of their choice to keep and there will be plenty of pool rings to float around in for the evening. There will be additional glow items, as well as Rocky's pizza and beverages for sale. ALL PROCEEDS WILL GO TO SEMINOLE 2.0, to help build our new pool. We are asking everyone to please bring a nonperishable food item to fill our barrel for the All-City Food Drive.  We'll have music playing and parents are welcome to sit poolside with a cool beverage. (BYOB … and remember no glass!) **Please note** This has been a popular event. Parents, if you choose to hang out poolside and your kids are on the younger end of this age range (10 years), we ask you to help keep both eyes on your kiddos for everyone's safety.
ADULT TRIVIA NIGHT // Thursday, July 20 // 7:00 pm – 9:00 pm
Come relax, sift through the random knowledge in your brain, and have a few laughs while you and your team try to come out on top! There will be music as well and prizes for the winners. Note that this event is geared more toward an adult audience, but all are welcome.
AUGUST
NATIONAL ROOT BEER FLOAT NIGHT // Sunday, August 6 // 3:00 pm – 5:00 pm
Remember when we had our warm-up root beer float night in June? Well this one is the big one, the one when everyone in the nation will be fulfilling their (root beer) float dreams together! Be sure to join us for some sweet treats.
DIVE-IN MOVIE NIGHT // Saturday, August 12 // 6:00 pm – 9:00 pm
This one is for the lovers of the big screen! We'll have a projected movie set up to enjoy while you swim or just lounge on the pool deck. Popcorn and Red Vines are a must. Keep an eye on Seminole Pool's social channels for your opportunity to vote for this year's movie!
CLOSING DAY // Monday, September 4
Soak up the last few rays of summer sun at the pool on Labor Day morning and early afternoon! After pool deck clean up is complete, dogs are welcome to join our annual Puppy Swim starting around 4:00pm.
QUESTIONS?
If you have any questions, interest in event sponsorship, OR ideas for next year, feel free to contact our Social Chair board member at social@seminolepool.org.